28. 6. 2023
Introducing the new SMART DIGITAL weight indicator!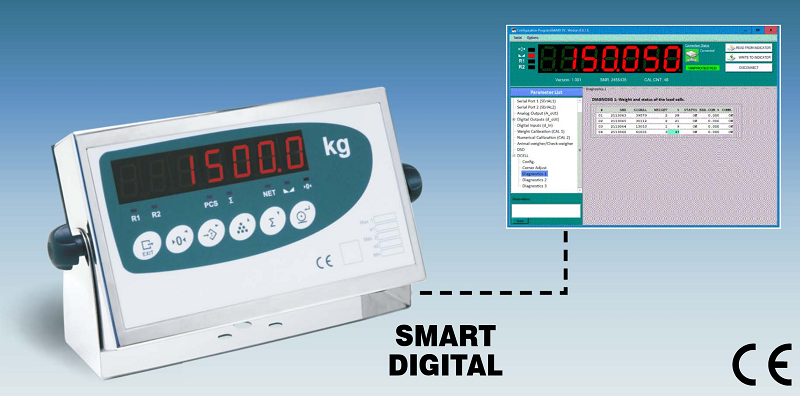 We are thrilled to present our latest technological innovation. The SMART DIGITAL weight indicator is equipped with advanced features and offers excellent performance for your weighing systems.


With the new Smart Digital indicator, you will achieve precise and reliable measurement results. Its high accuracy and stability will give you full confidence in every weight value. The unit's modern user interface makes it easy and intuitive to operate. With the option to connect via RS232, RS485, or USB, you will have flexibility in communicating with other devices. Moreover, Smart Digital is equipped with extensive alibi memory, allowing you to store a large amount of weight values and information.


Whether you need an indicator for industrial scales, truck scales, or other applications, Smart Digital is ready to meet your requirements.


Don't miss out on this innovation and enhance your weighing systems with the Smart Digital weight indicator. Follow our website for more information and order your unit today!


PRODUCT LINK: https://www.utilcell.com/en/indicators/smart-digital/